Welcome to Hue University of Medicine and Pharmacy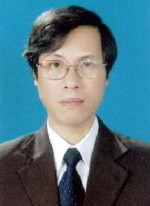 Hue University of Medicine and Pharmacy (Hue UMP) is a national university of Vietnam on health sciences. Among top 3 of the largest Medical Universities in Vietnam, Hue UMP is responsible for training Medicine and Health Sciences for Central region and Highlands with the catchment area's population of 25 million inhabitants. As the Rector of this University since 2009, I am very proud of its rapid development and promising future.
Found in March, 1957, Hue UMP has progressively moved to the forefront of Health Sciences Education in Vietnam. It provides medical training to an increasingly larger number of students as an inter- and multi- disciplinary university. Currently, the university provides 23 undergraduate training programs; 89 graduate training programs and 4 international programs with approximately 2,000 new students per year. The university training program aims to attract the best and brightest students and prepare them for a globalized world. Whether you are a student, professor, alumnus, partner or donor, you will find suitable programs here that will interest you.
Hue University Hospital (HUH)-the practical training site of Hue UMP- was established in 2002 and ranked as a first-class hospital with 600 beds. HUH is the leading center for specialized healthcare in Thua Thien Hue province and the Central Vietnam. It also shoulders the responsibilities of clinical training, scientific research and outreach programs.
For the future, Hue UMP focuses on determining optimal size and scope of training and research complexity associated with multiple external partnerships & campuses; aligning education and research program structure based on areas of research strength, health issues in the region and alignment with national priorities; developing stronger targets and ambitious plans to optimise opportunities with Translational Research Institute / Center of Excellence in Education, Research and Treatment. Our purpose is to be a leading and unique Institution of Education, Research and Treatment to improve the health situation of people living in Central region and Highlands of Vietnam by providing qualified medical education and practice, research and community services.
Located in Hue city, the ancient capital of Vietnam with rich culture and peaceful landscapes, Hue UPM provide a healthy, friendly but very active learning environment to its staffs and students where they can live, work and dedicate themselves to science and society.
I invite you to come and share in these exciting times, and to seize opportunities to make a difference while you are here.
Professor Cao Ngoc Thanh
Rector of Hue University of Medicine and Pharmacy